Thank you for visiting Vistry Group's consultation website for housing at Higher Comeytrowe Farm, Taunton, adjoining the Orchard Grove new community.  The site is part of the Comeytrowe urban extension area, in part allocated by the council for new housing.
The website provides details of the proposals, a way to register for updates, leave feedback, and to get in touch should you have any questions.
The proposed development includes up to 400 new homes with extensive new public open space, recreation areas, walking routes, play spaces and woodland. Vehicle access would be through Orchard Grove and onto the new spine road.
In line with local and national priorities, the new homes would champion climate change, good design, biodiversity and placemaking, and include 25% affordable homes. The application will consider flooding, active travel and phosphate management. All new homes will be gas-free, using renewable energy technologies and high standards of design to reduce carbon emissions and waste.



To date we have been talking to planning officers, community representatives and on the 16th February, held a public webinar where we ran through the proposals and answered questions. You can view the presentation below.
The consultation runs until 10th March, we will then be reviewing all the feedback to inform the planning application. Please click here to see the development proposals and here to comment.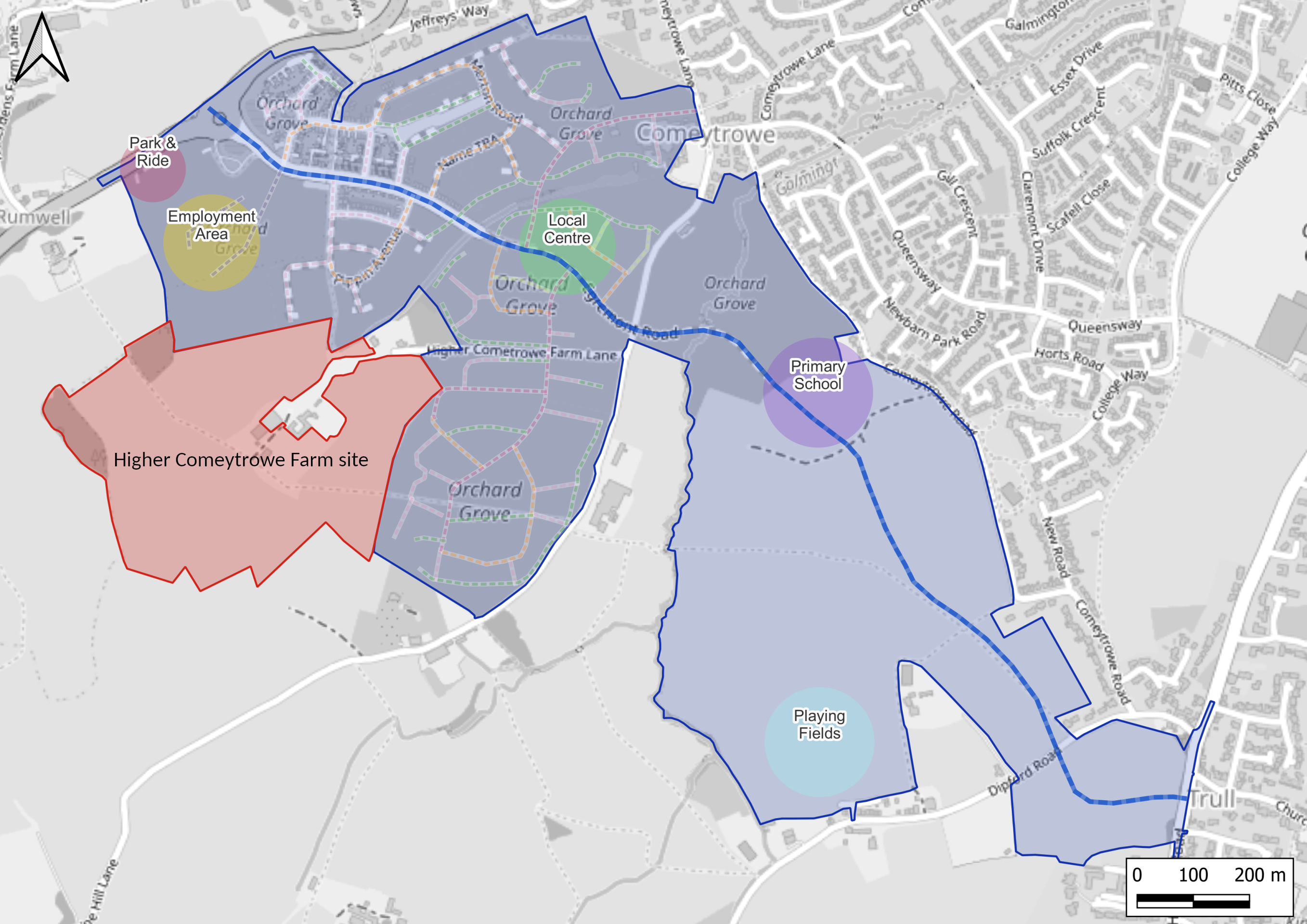 Latest news
Consultation period now closed
Fri 17th Mar 2023 at 13:13
We'd like to thank everyone who has got involved in the consultation and provided feedback. The consultation period has now closed and we are now considering all feedback, looking to submit a planning application shortly. Once the application is submitted, we will issue an update and link to the planning file on the council's website, where you will be able to submit formal comments on the application.
Consultation ends on 14 March
Fri 3rd Mar 2023 at 06:22
A reminder that our consultation ends on Tuesday from when we will be reviewing all the feedback and finalising our planning application. Subject to community, officer and our technical teams feedback, we are hoping to submit an application towards the end of the month.
Further details revealed
Fri 17th Feb 2023 at 08:09
We'd like to thank all those who attended the webinar yesterday evening and those who have provided feedback to date. Further details of the proposals are now available here on the website including the webinar presentation. The consultation lasts until the 14th March from when we will be looking to review all feedback and finalise our planning application.
Find out more and get involved: